Fundraising Concerts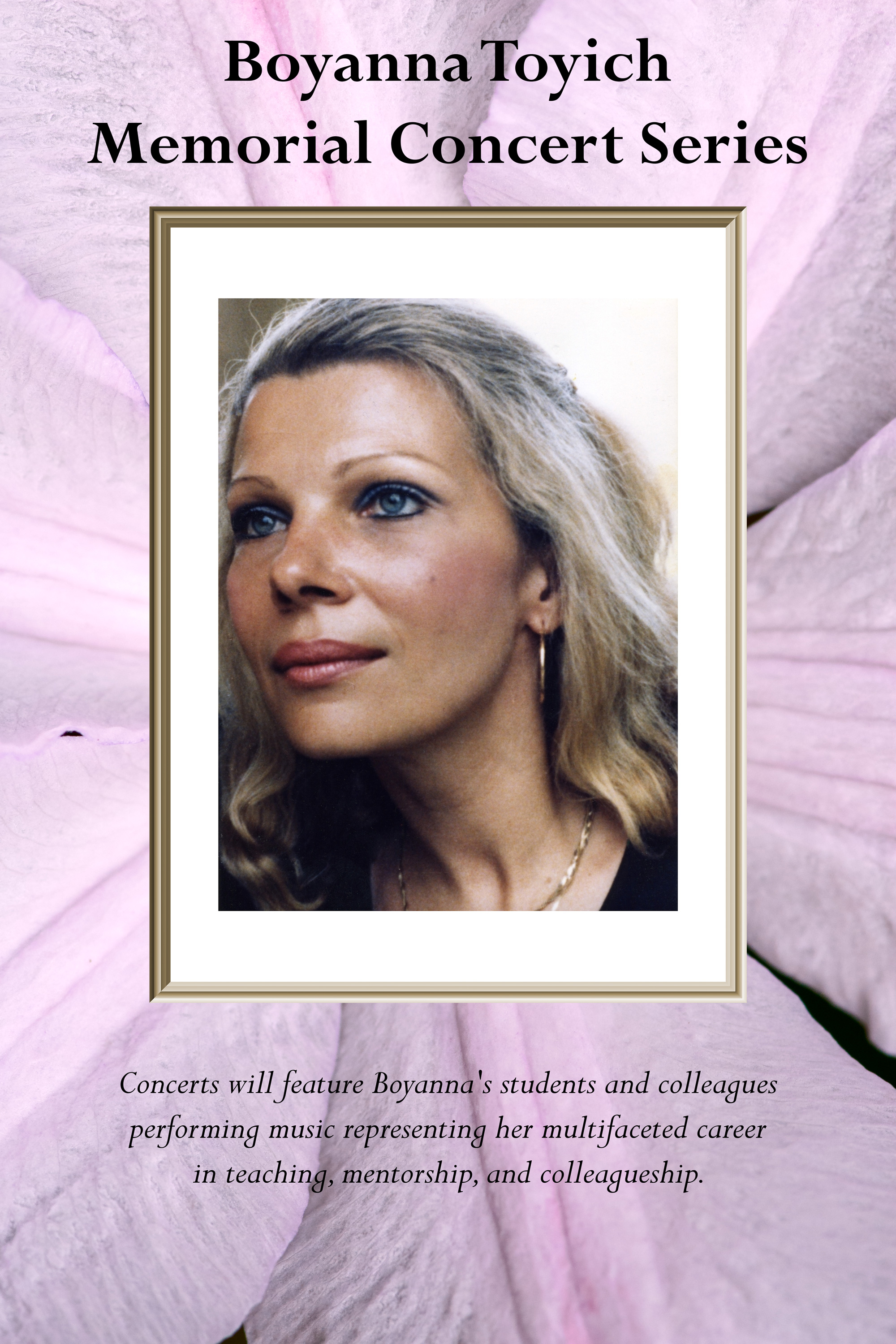 Over the next few years, we will be organizing several Fundraising Concerts in support of the Boyanna Toyich Leadership in Music Scholarship. For many musicians, sharing music is the best way to honour and remember Boyanna, while contributing to the scholarship at the same time.
We know that many more musicians would like to contribute their talents, and many have connections all over the city, so we hope to host several more concerts in various venues around Toronto. We also plan to have a Monster Concert with 10 pianos and 20 pianists, some from the original concerts Boyanna organized for Toronto's Nathan Phillips Square and Rome, Italy!
If you would like to perform in a fundraising concert, please email Erika Yost at erikayost@gmail.com. Please pass this invitation on to any other former students and associates of Boyanna that you are in contact with.
For more information, please direct all inquiries to info@toyichinternationalprojects.ca.
---
December 2019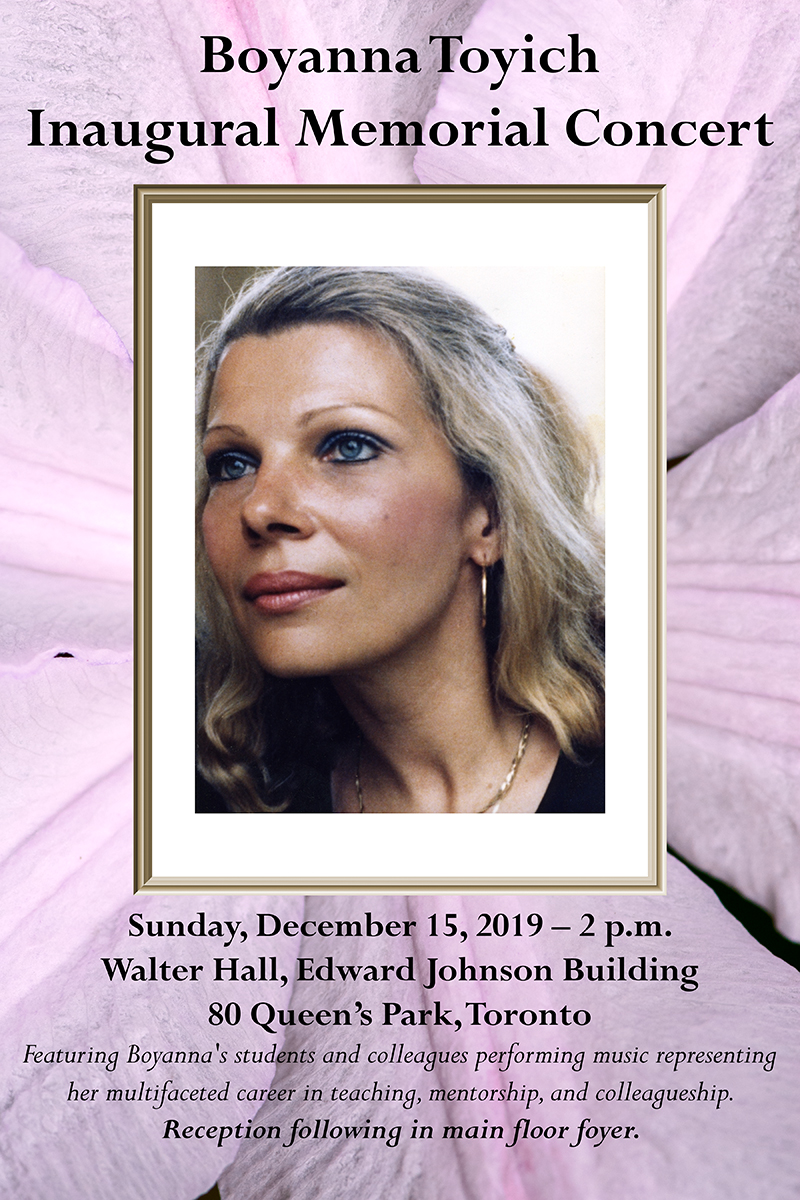 The inaugural memorial concert, sponsored by the Faculty of Music, University of Toronto, was held on Sunday, December 15th, 2019 in Walter Hall, at the Faculty of Music. Please see the memorial concert program for more details of the complete concert.